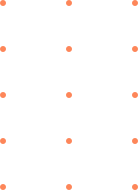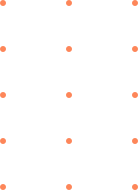 Numerous choices characterise life, and today's choices influence tomorrow's life.
2023.04.18
Global Mobility
Prologue
Everyone began the next chapter of their scholastic journey and discovered their perfect schools at the age of eighteen. We all followed the norm of committing four years to our studies after obtaining the appropriate majors, a cycle that had been repeated for decades. I did, however, detour a bit from the course. Here is my five-year undergraduate memoir, detailing a remarkable life of my own.
My Major
The Department of Information Engineering and Computer Science was my first major in college, and it was very different from my present major in Foreign Languages and Literature. However, the motivations for choosing these two majors are relatively similar - helping others as well as making others smile. I originally got into computers with the intention of becoming a game designer and making video games for people. Yet, I discovered that I lacked inherent skill in that area, and despite my best efforts, I couldn't keep up with others. I began to wonder whether my ambition was unattainable. That phase in my undergraduate career may be called a low point.
I realise that life cannot always be bright and dazzling. We may occasionally find ourselves in a quagmire. During such moments, it is beneficial to pause and focus on what we genuinely require. We don't go to college just for the sake of going; every one of us has our own set of aspirations and beliefs. I am now studying Foreign Languages and Literature with the goal of becoming a great interpreter. The initial goal of assisting others has not altered, but my focus has evolved significantly, and I am much happier now.
My Club
Academic efforts are vital, but learning does not occur merely by immersing oneself in books inside a classroom. I spent a substantial amount of time in college as a peer tutor on International Linkages Volunteers. I was in charge of assisting exchange students from various nations in adjusting to their new surroundings and experiencing Taiwanese culture. While fitting in with my objective of spreading happiness to others, this experience has also sharpened my language abilities and developed my multicultural understanding. Interestingly, International Linkages Volunteers, like my major, was not the first club I joined during my undergraduate career. I went to numerous clubs, looking for a sense of belonging that was right for me. It's rare to discover anything that comes naturally, so there's no reason to be afraid of failing. Explore, observe, and try more. You will eventually reach the point where you realise, "Yes, this is what I've been looking for." That time arrived for me via International Linkages Volunteers.
As briefly mentioned before, I have helped many foreign students in Taiwan throughout the years as a member of International Linkages Volunteers. They are from all over the globe and each has their own language and culture. As a result, developing personalised techniques for each individual might be difficult. Although we confront numerous difficulties and challenges, as long as we are eager to speak, amazing stories can be frequently produced. After all, everyone is only expressing their views in their own way, and these concepts can often not be all that different. It's all about developing deep connections with people. So, don't be too concerned about not being able to speak with foreigners or making mistakes due to your English skill. Imagine this: many people from other countries do not speak English as their native language! Make an effort to express yourself while paying attention to the opinions of others, and you will quickly realise that we are not that in contrast.
Activities
Throughout my academic years, I actively engaged in a variety of activities and pushed myself. Attending FCU Best Host and serving as a staff member for the Hult Prize competition were probably the most exciting moments. FCU Best Host, as the name implies, was a programme dedicated to refining our hosting skills and presenting our individual personalities. I got the opportunity to visit television stations and contribute to radio recordings, which taught me a lot. I learnt how to express myself confidently, grasped the art of speaking, and comprehended successful communication tactics such as word choice and tone. It was an absolutely priceless experience.
If attending FCU Best Host was a chance for self-improvement, working as a staff member for the Hult Prize competition was a task that evaluated my limitations. This time, instead of being a participant, I was a member of the organising team. As a member of the organising department, I was responsible for managing the occasion's schedule and catering to the participants' requirements. Every day, I had to worry about whether or not each event would go properly, as well as how I would manage requests and reactions from various parties. This experience taught me how to perform my position successfully within a team and negotiate across different departments and members. These chances must be chased on our own, and while they may be difficult to acquire, the ineffable sense of accomplishment that comes with success will last a lifetime.
Exchange Programme
The exchange student programme was unquestionably a highlight of my academic years. During the second semester of my junior year, I joined in an exchange student programme and moved to Caen, France to live. I gained insight into so much about cuisine, education, customs, and even culture, morals, and social systems that were vastly different from those in Taiwan. Each day in France was full of fresh experiences as if I were a writer with an inexhaustible supply of things to share. Each day, I met fascinating people from all over the world, each with their own colourful persona. I committed myself to mastering the local culture and assimilating as much as possible into their way of life.
While there, I was struck by the stark contrast between individualism and collectivism. Unlike Taiwan, which tends towards collectivism, France, with its emphasis on individualism, ruthlessly reminded me that if I had a problem, I had to address it on my own. Being an exchange student in a strange country inevitably brings feelings of isolation, especially when everyone around you speaks a different tongue. However, I obtained from these experiences as well. I changed rapidly in six months, outgrowing my prior self and pushing outside my comfort zone. Not only did I meet others from various countries and broaden my cultural perspective, but my language skills improved dramatically. I learnt to adapt to new circumstances and grew more self-sufficient. Living alone abroad may be a difficult route, but with dedication, the conclusion awaits with limitless prospects.
During my exchange student progromme, I got this precious chance to be interviewed by École de Management de Normandie, the target College, regarding my experiences studying and living in France. Through this conversation, I want to share insights into the Taiwanese perspective and allow more people to perceive the world through our eyes.
I travelled to several nations throughout my stay in France, from the Netherlands to Spain, from France to the Czech Republic. If cultural differences are as stark as night and day, each European country has its own distinct appeal in terms of customs and traditions. The Belgians appear to be always in a rush, whereas the Spanish seem to have a more tranquil lifestyle. Exploring the streets, witnessing other architectural types, sampling various cuisine, and getting to know the locals all made me more conscious of the expanse of the globe and helped me better comprehend my own place within it.
One of the reasons I wanted to live in other European countries, aside from extending my horizons, was to reconnect with old friends I helped as a volunteer in International Linkages Volunteers annually. During these interactions, I genuinely felt the ultimate payoff for my years of dedication. Whether it was my knowledge of my subject of study, the development of my character, or the numerous challenges I had undertaken, they had all become a part of me. Every individual I had assisted and every topic I had studied had encouraged me to keep continuing.
Epilogue
Every individual is a unique existence in this world. We all come from various origins, have different experiences, and own different dreams. This narrative is but a speck in the enormous ocean of humanity. Finding our own path is a difficult and time-consuming task. To uncover our distinctive aims and desires, we must fearlessly tackle our anxieties and doubts. You are special. You have a particular worth and abilities that only you can express. Your road may be one that no one has travelled before, but it could be the finest one for you. At last, I hope that my memoir has inspired you and will help you find what you genuinely seek in the future.
By|Department of Foreign Languages and Literature - Kai